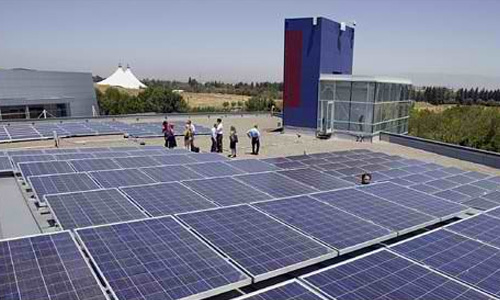 Completion of the initial stage of the Copper Mountain Solar 2 facility has been announced by Sempra US Gas & Power.
Sempra US Gas & Power believe this ongoing project in Boulder City, Nevada will have the capability to create one of the largest clean energy complexes in the United States. In this first phase of the project 92 MW of energy have gone online as part of this 1100-acre photovoltaic solar system installation.
On completion of the entire project by 2015, it is expected that the full capacity of the Copper Mountain Solar project will reach 150 MW, which is sufficient to generate enough energy for up to 47500 residential properties.
Sempra US Gas & Power has several other projects in operation including the first of the Copper Mountain Solar projects which was completed in the year 2010, and offers a total of 58 MW across the solar PV farm. To further enhance the company's solar energy capabilities, Sempra is also moving on with a further Copper Mountain Solar project which on completion is expect to add an additional 300 MW of energy to the grid.
Plans are in place for both Copper Mountain Solar project 2 and 3 are completed throughout 2015, which will be able to generate sufficient power to produce a total of 460 MW.
Nevada Gov. Brain Sandoval welcomed the news of the completion of the first phrase for this large-scale renewable energy system which clearly illustrates the desire for the state of Nevada to establish itself as one of the central hubs for producing clean energy sources.
In the initial stages of working on the Copper Mountain Solar 2 project it is believed that a total of 650 jobs were created for the length of the construction process. Since a further ongoing project is in the making these jobs are likely to be secured for several more years to come. It is said that the ongoing investment in solar power can only help with attracting new investment opportunities to the state of Nevada.
A long-term agreement has been agreed with Pacific Gas and Electric to accept the output generated by the Cooper Mountain 2 facility which will be sold to them under a binding power purchase agreement (PPA).