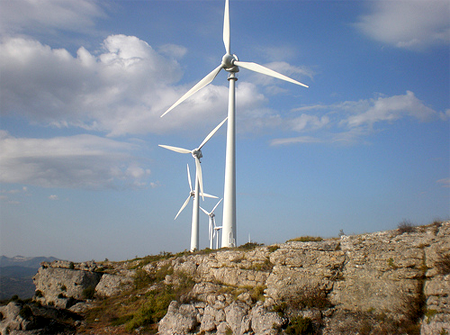 In the state of Nevada electric companies are being asked to supply more geothermal, wind, and solar energy to customers in line with the recently revised state legislation.
The existing law states that the utility companies must obtain at minimum 25% of its energy from renewable sources by the year 2025. The revision to the legislation means it will now be necessary for the power companies to source at least 35% of its energy supplies from the renewable energy market.
Since this law passed, the renewable portfolio standard (RPS) in the state of Nevada is now the highest in the US. The revised RPS in the state of Nevada now reads: 18 to 21% of energy must come from renewables by 2014; 20 to 24% of energy must come from renewables by 2015, and so on until the milestone figure of 35% is achieved by the year 2025.
Under the previous legislation, the utility companies where able to pass on excess renewable resources to future years in order to help with achieving the targets laid out in the renewable portfolio standard, but under the revised law the percentage that can now be carried over has been reduced to 10%
It is believed that the changes in legislation are likely to impact customers with higher electric bills since the cost to produce renewable energy is still reported to be more expensive to generate then relying on the fossil fuels like coal and natural gas.
In order to avoid putting a further burden on the end customer the lawmakers are looking at initiatives that are likely to result in more cost efficient measures in the energy sector.
In creating the new bill no reason has been given for increasing the percentage of renewable energy to 35%. It is merely states that a sizeable amount of electricity must now be sourced from either of the renewable energy sources.
Without a clear indication of why the bill has been passed it is difficult by many in the industry to understand the reasoning behind this increase in RPS. It is understood in certain areas of the renewable market that the intention of this sizable increase is to force the production of more renewable energy plants irrespective of the financial impact it might have on the taxpayers and customers.