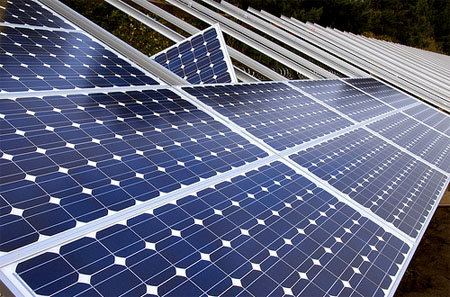 Phoenix, Arizona Solar Information
Phoenix: the capital of Arizona and its largest city. Christened 'the valley of the sun', the city of Phoenix makes the most out of it sunshine days. Annually, almost 300 days enjoy bright sunshine ideal for trapping solar energy. Consequently, Phoenix has a booming solar market, which is also due to the fact that it is the administrative power center of Arizona.
Apart from the solar rebates and tax credits offered by Arizona state government, the residents of Phoenix city enjoy additional solar benefits. The following solar rebates make Phoenix and attractive location to invest in solar power systems.
Energize Phoenix Residential Solar Incentives
Solar incentives up to a whopping $1,525 are offered by the Phoenix city administration to selected areas in the city. A 10 mile stretch around the Phoenix metro rail service benefits from these incentives. Homeowners, residents paying rent as well as historic buildings are covered under this clause.
Residential Energy Efficiency Rebate
The Arizona public service offers rebates on the purchase of energy efficient air conditioners in Phoenix. The rebate is given to residents aiming to upgrade existing systems or buy new ones to make their homes more energy efficient. In addition to this an energy audit is available to residents at $99 only. Energy efficiency upgrades can massively reduce the number of solar panels (and therefore cost) to power your home.
Tax Exemption
Sales tax and property tax exemptions are offered for buying solar power systems or installing solar panels in your Phoenix home.
A recent program enables 1,000 customers of the Arizona Public Service Co. in Phoenix to install solar power systems in their homes without having to invest anything. The program called Solar Phoenix includes low income families as well and is finance by the Arizona national bank. Compared to other states Phoenix has generous solar rebates and tax cuts.
Phoenix is a great place to go solar due to the various solar rebates and tax credits that are available.
Phoenix Solar Installers
Get a free quote from local Phoenix solar installers. It may even be possible to go solar for $0-down.