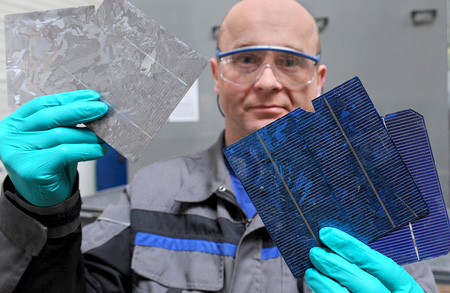 Latest figures indicate that up to 46 million pounds of potentially hazardous waste was produced in the state of California from the solar manufacturing process.
The California Department of Toxic Substances Control (DTSC) indicates that many of the solar firms involved generated a significant toxic footprint throughout the period 2007 to 2011.
Even though most of the waste will be kept in state, it is likely that over 1.4 million pounds is being shipped elsewhere, with likely destinations including the Nevada and Arkansas. Due to this significant impact on the environment it is being suggested that the benefits derived from solar energy should take into consideration the necessary resources for the removal of such toxic waste.
It is likely that the clearing and disposal process of this hazardous waste is somewhat the same as losing several months of carbon emissions which could have been avoided with the right production of the solar technology.
A key reason behind the hazardous waste problem is likely to come down to some of the start-up companies not enforcing the right programs for recycling the waste materials. A cause for this might come down to the fact that certain photovoltaic cells generate more waste than others.
Even though certain companies in the solar industry are producing this hazardous waste it is still significantly below the environmental impact resulting from the more conventional energy sources, such as natural gas and coal.
Irrespective of how minimal the impact might be on the environment it is still worth considering this fact and not to go pretending it does not exist. In an effort to remedy this situation, the Energy Industries Association (SEIA), is proposing a responsibility pledge on a voluntary basis with the aim of limiting the impact on the environment. Sign-ups to this pledge are starting to come in slowly, though the SEIA isn't pushing too hard as they are trying to avoid pushing manufacturing further afield.